5 Ways To Reduce Workplace Stress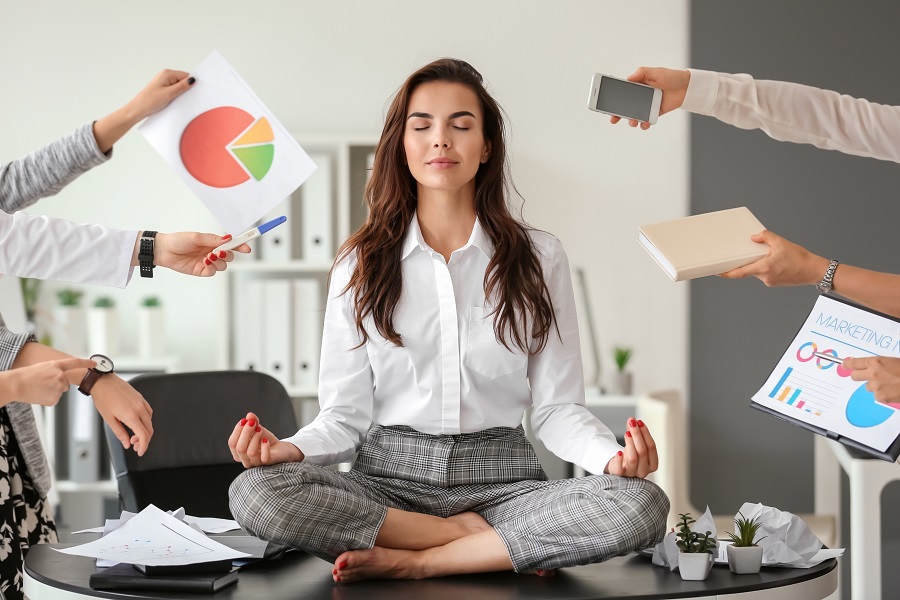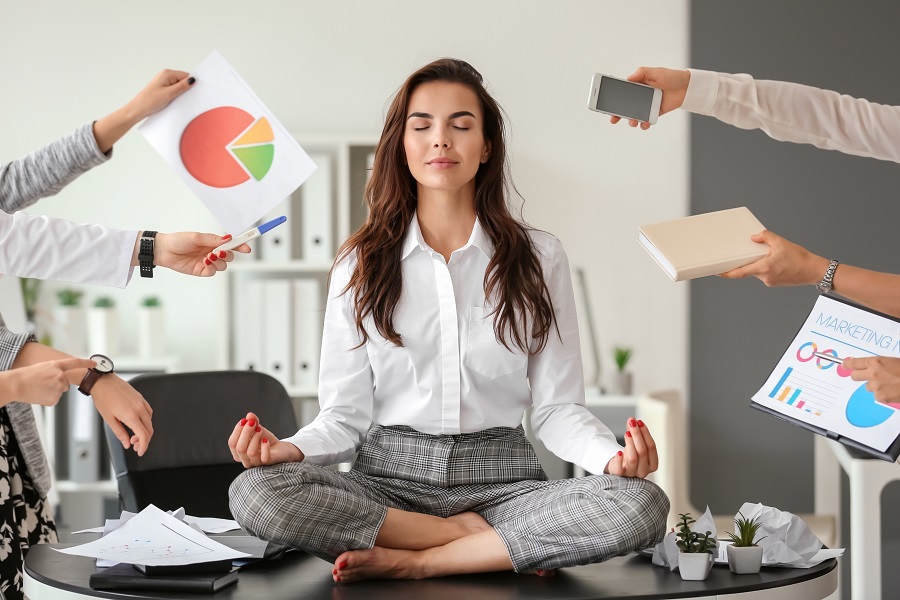 Q1 was a doozy, so it's easy to feel under pressure with work responsibilities. Are you feeling stressed at work or noticed your peers seem stressed? Know you are not alone. It's reported that 40% of people in the workforce feel their job is stressful. Fortunately, there are a few simple ways to take the edge off of workplace stress to make you feel better and increase productivity! The experts at Warehouse Direct have 5 ways to help you combat workplace stress:
Invest In Healthy Snacks
They say you are what you eat! Providing healthy workplace snacks keeps your workplace peers energized, and feeling good throughout the workday. Providing healthy snacks can be as simple as offering protein bars and fruits in your breakroom, or introducing a MicroMarket to your workplace to boost the productivity and happiness of those hard at work! Contact our experts to get a healthy MicroMarket at your workplace to reduce workplace stress.
New Furniture Aestics
If your workplace is looking a little dull, it may be time for a furniture facelift. New furniture in the workplace can not only brighten the moods of your peers but can make workplace guests more cheerful too! Thankfully Warehouse Direct can get your favorite HON furniture in as little as 1-2 business days! Check out the HON Quickship catalog and get in touch with our furniture experts to get your order started.
Unplug For Lunch
Being productive means taking breaks, so you don't feel burnt out. If you have a break during the day or lunch, take your break guilt-free without checking emails, discussing work, or anything that you might benefit from taking a step back from. Once you have your break, you will feel ready to handle your work tasks at hand!
Organize Storage & Supply Areas
An organized storage & supply space is the key to happy workplace peers! A few simple changes in the organization of commonly shared supplies can go a long way for people in a hurry. In need of some ideas on managing your shared areas? Contact our interior design experts to help you find the best storage solutions for your workplace.
Give A Compliment
Do you have a time someone complimented you on a day you needed it the most? Sometimes a simple kind gesture is what can make someone's day at work better. Next time someone does well on a project, or you are just grateful for a coworker's dedication to their job, let them know! A genuine expression of gratitude can help someone see how valuable they are to their workplace peers.